CORPORATE SOCIAL RESPONSIBILITY
CSR CELL IOM
| | |
| --- | --- |
| Faculty Coordinators : | Aasha Sharma, Prasad Joshi |
| Student Coordinators (II Year): | Manav Agrawal, Kumar Bhargava, Nilesh Sonawane, Sujit Banker, Gokarna Deshpande, Bhushan Abhinav Singh |
| Student Coordinators (I Year): | Mukund Ramroa, Priyanka, Rohini |
Objectives of CSR cell:
Inculcate Social and environmentally responsible behavior amongst students
To develop expertise and required KSA towards CSR
To Plan one annual event which can be taken up by students every year
To motivate students to take up CSR projects not only for BKC but also for the corporate
At the Institute of Management, apart from core academics a lot of emphasis is given on Corporate Social Responsibility, as we believe in Holistic development of MBA students. The following activities were under taken by the CSR cell at IOM.
Survey of the villagers of KONE for training need analysis of the youth.
Survey of the villagers at Nagosli for training need analysis of the youth.
CSR Activity for the Promotion and Branding of Rural Development of village Nagosli and Kone and display of Artificial Jewellery made by the tribal women from Kone Village at-Quinnox Pune/Kala Ghoda, Mumbai/Nashik festival, Nashik
Dr. Bhawalkar, Director B.E.R.I. Pune was invited as chief speaker for a one day talk on environment. He spoke about the immense contribution he has made in the field of Bio Sanitizers
The Students organized "Memiore 2011- A day out" for the veterans at Sheth Dongarshi Nagji Trust. Around 40 veterans spent a day with us. The objective was to make their day and bring smiles on their faces by organizing a cultural and entertainment program for them. For our students it was not only a learning process of organizing an event but also a small gesture and expression that "we care".
Donation Drive ARPAN 2011 was also organized from 9th October to 15th October at BKC MET Campus Nasik. This event also marked birthday celebrations of Mr. Sameer Bhujbal Sir starting from 9th and culminated on 15th October which happens to be Birthday of Mr. Chaghan Bhujbal Sir. The donations were called in Kind and the whole campus donated generously whatever they could, be it clothes, toys, bi-cycle, shoes, toddlers items, utensils and much more making a collection of 758 items altogether. These donations will be distributed to needy at orphanages or at the adopted villages of Kone and Nagosli. This event as usual was a learning experience of its kind for the students who organized and very creatively made it attractive enough each day by canvassing in each institute and putting up posters across the campus. A cultural hour every evening attracted people and who so ever donated was acknowledged with a song of his or her liking. Also a signature mark was requested by all the donars on a canvas.
The Staff and students of BKC contributed wholeheartedly in kind .All the collected stuff was distributed amongst the needy later on.
Visit to Replantation site at Masrul was organized. The students visited the site where the uprooted trees from the national Highways were successfully re-planted by the efforts and cooperation of MP Mr. Sameer Bjujbal, National Highway Development Authority and Mr. Rajesh Pandit of Trees birth .The site has become a man made jungle of replanted trees.
A visit to Village Nagosli was organized to expose students to rural lifestyle and bring them close to nature.
Mhasarul replantation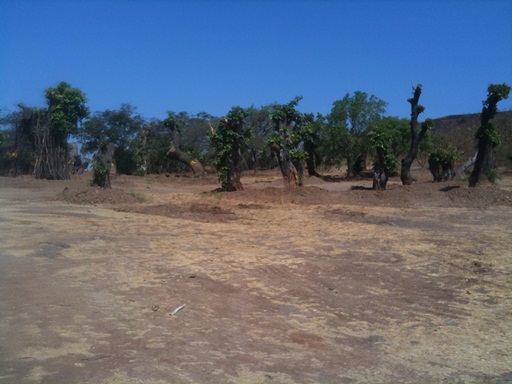 Replantation around Nashik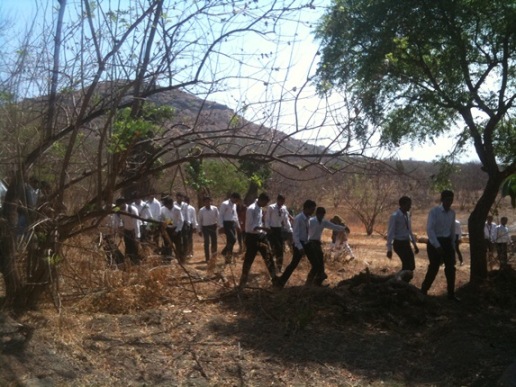 Visit to Nagsoli village